Naturespace is a free app for iOS and Android.
Naturespace for Apple iOS
"Naturespace - Relax Meditate Focus Sleep and Rest with 3D Sounds, Sonic Therapy for Anxiety and Stress Relief" is the result of many years of refinement and has enjoyed success since its launch in 2009, back when we only had six sounds! Today, after millions of downloads, our catalog has expanded to over 120 different and unique natural spaces and events. We continue to add new tracks to the catalog.

Our interface is designed to transport you. Tap a track to play it, tap it again to pause it. Wear headphones. Preview our newest tracks, as well as the rest of our catalog, and add to your collection if you wish. Simple.

Aside from our intuitive UI, Naturespace is about delivering the highest quality audio available while giving your brain enough imagery and text to put you in the right frame of mind-- without interfering with your own imagination. Reconnect with nature and soothe your mind with absolutely seamless loops for infinite uninterrupted listening, lush artwork, fantastic descriptions, and audio unlike anything else on the planet. (Except for the actual planet, of course.) View in iTunes →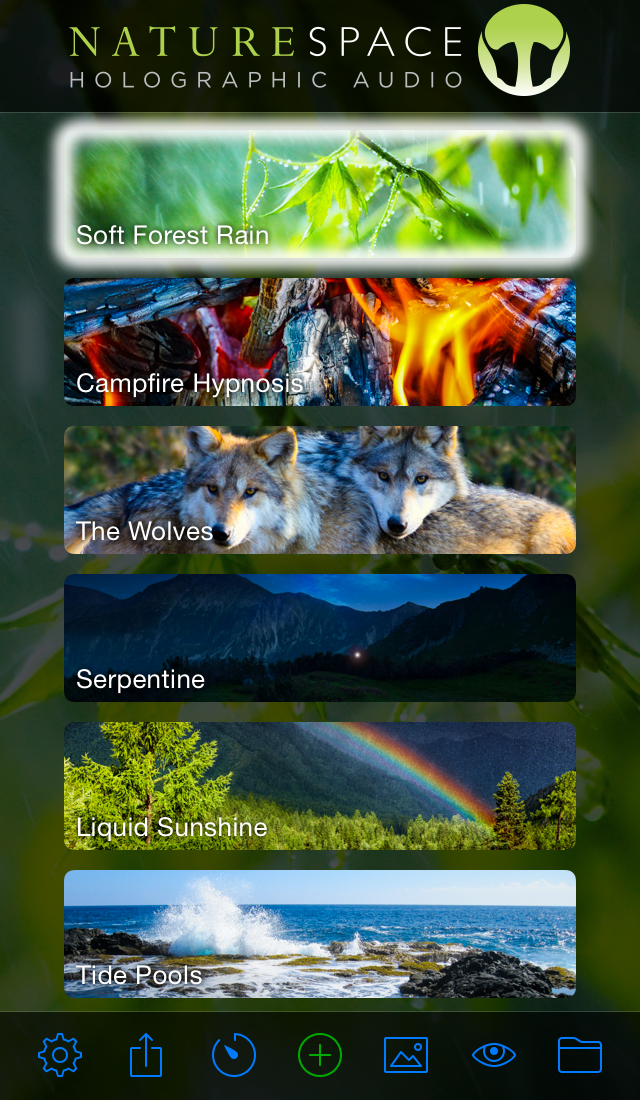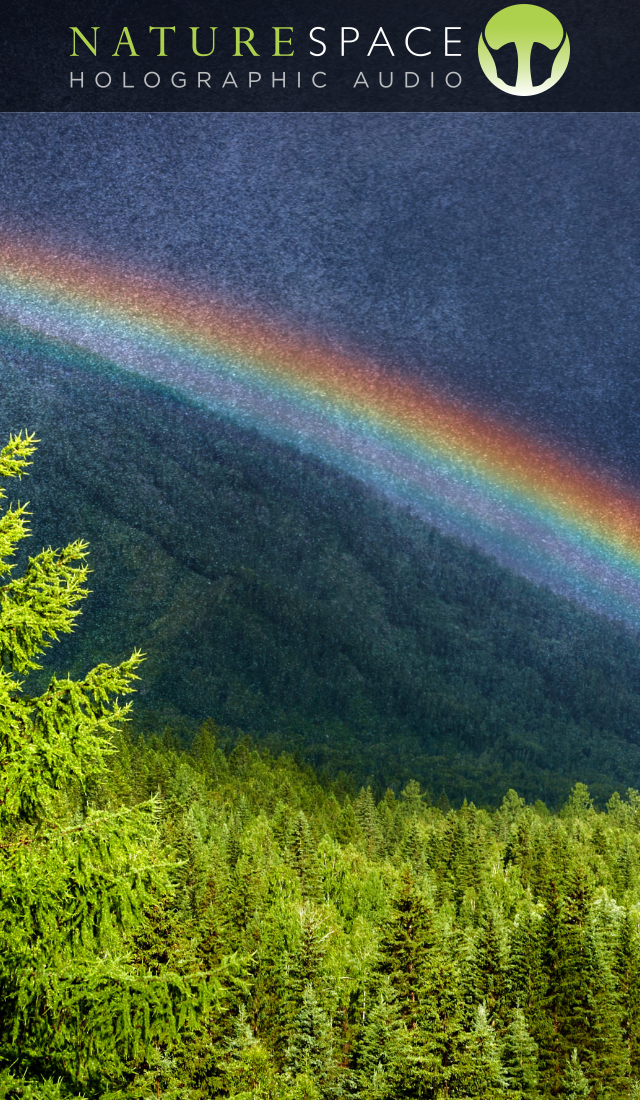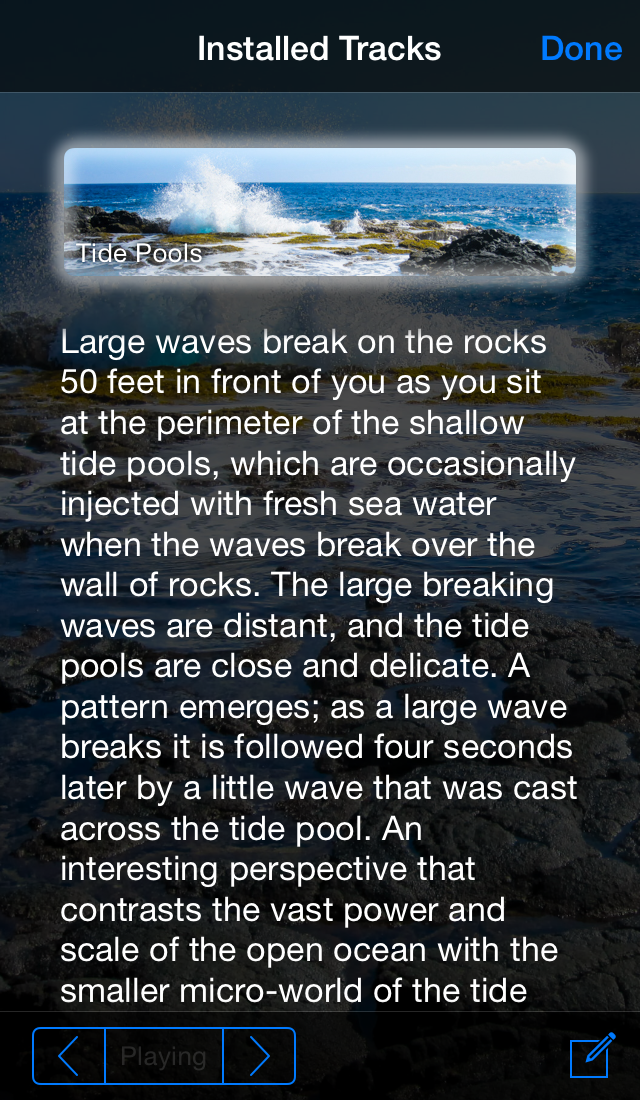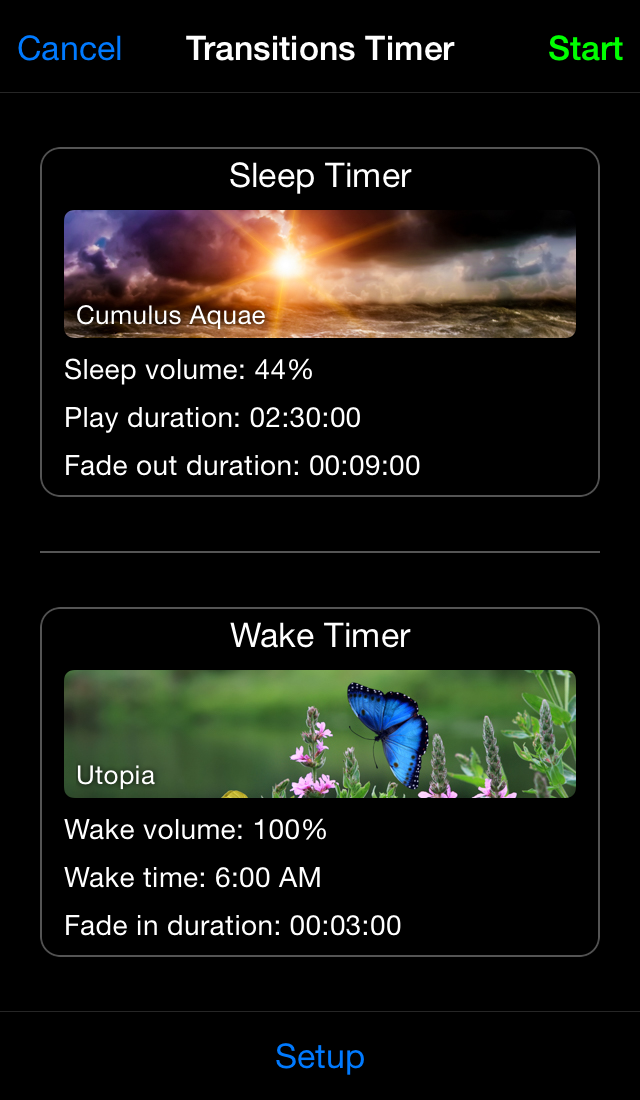 iTunes® Store Description
Time Magazine - "...if you're really committed to going deep, go Naturespace... This is some of the best sound quality out there."

One of Macworld's top 10 favorite apps of 2014!!!

If sound quality matters to you, (and it should) then you owe it to yourself to try Naturespace. Naturespace is the ultimate headphone listening experience! Our immersive and spatially accurate 3D recordings from the most beautiful places on earth will relax and rejuvenate you like nothing else. They truly must be experienced to be believed, which is why this app is free. Six free sounds, no ads, and a vast catalog to choose from make it easy to find out what millions of others have discovered; the amazing world of holographic sound!

Featured as an Apple Staff Favorite

TUAW - "The Naturespace sounds have superior recording technology and quality. You can almost reach out and touch the birds and feel the wind on your face."

iPad Envy - "Naturespace produces sound output that is simply phenomenal..."

Touch My Apps - "The superb sound quality gives a sense of presence I have not experienced in any other similar app I've tested..."

Apple'N'Apps - "The app provides total immersion into the audio like no other app, and it's just such a great way to transport yourself away for a few minutes or longer."

MacLife - "Naturespace stands out for its promise of "3D sound" over stereo headphones, which helps better convey a sense of being amidst nature... Awesome."

San Francisco Chronicle - "The best way to unwind..."
Naturespace is the perfect tool for help with sleeping, relaxing, studying, focus, ptsd, claustrophobia, traveling, meditating, or any time you need to change your thought patterns. Get in touch with the natural world and understand yourself better. It's that simple.